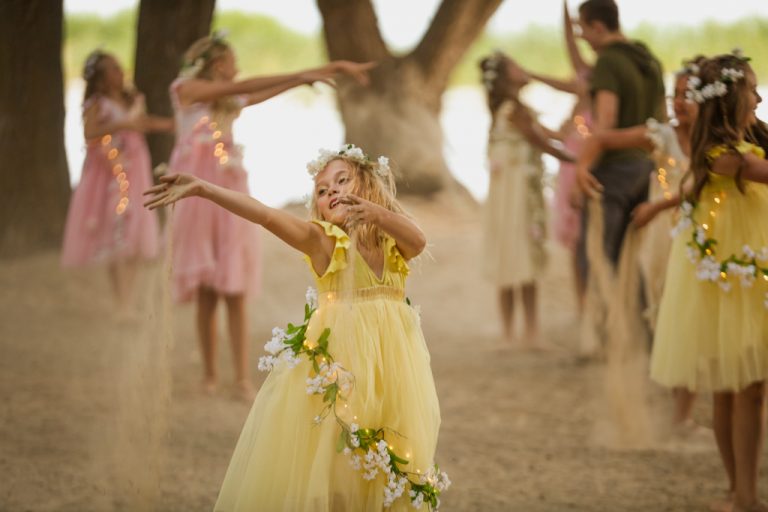 AUDITION
Dancers are selected through an in person audition and/or in connection with other local professional dance companies, dance studios, universities and training programs.  These partnerships can be facilitated in conversation with the presenter.  Presenters can hold an audition with a SALT Representative OR accept auditions by video through SALT's audition registration portal.
AFTER AUDITION
Videos are emailed out with basic choreography to be learned – one month ahead of production.
Suggested Rehearsal Schedule: Mon-Wed 6-9pm
Performances: Thurs-Sat 7:30-8:30pm
SALT requires at least 3 days of rehearsals with community dancers
COSTUMES
Dancers provide a simple costume item (links for purchase will be provided) and SALT provides other costume essentials.
PERFORMANCE
Community dancers perform alongside 6 SALT professionals. This is successfully done outside, but can be adapted for the stage.  Length of the show is 65 with no intermission. We suggest 2+ performances.
TICKETS
Dancers can either be required, or encouraged, to each sell tickets to the performances.